EdensWorks, Inc. has helped over 500 businesses grow strategically with online technology.  We've championed successful campaigns across a variety of industries and professions, including law, real estate, banking, hospitality, medical, nonprofit, construction, engineering, education, e-commerce, and more.
Featured References:
Anesthesia Patient Safety Foundation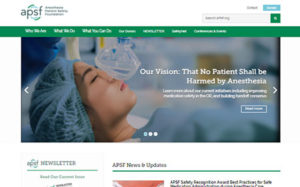 The Anesthesia Patient Safety Foundation enlists EdensWorks, Inc. for the development and implementation of strategic online communications. Service highlights include the redesign of their searchable and shareable 2,500+ page website consisting of over 30 years of educational and historic APSF Newsletter articles, while also supporting translations in over 8 languages. As a leading online resource for patient safety initiatives, we contribute innovative content development strategies coordinated with enthusiastic social media and worldwide outreach campaigns.
Schwebel, Goetz & Sieben, P.A.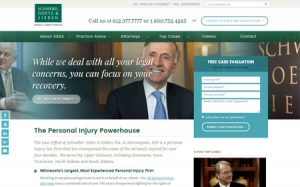 EdensWorks, Inc. has been the primary online marketing service provider for Minnesota's largest law firm specializing in personal injury, Schwebel, Goetz & Sieben, for over 10 years. We developed an outstanding resource website, maintain rock solid, long-term SEO strategies, develop in-depth website content and manage aggressive pay-per-click campaigns.
Wood Library-Museum of Anesthesiology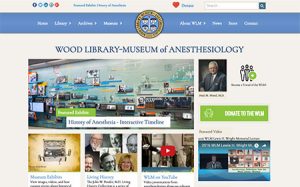 EdensWorks, Inc. manages the online marketing strategy for the world's preeminent resource on the history of anesthesiology. We developed a search engine friendly website featuring interactive exhibits and apparatus with photos and hand-drawn artwork. We produce videos with the top anesthesiologists and manage engaging social media campaigns along with robust, educational content development strategies.
GrandStay® Hospitality, LLC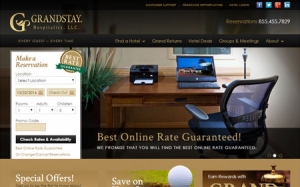 EdensWorks, Inc. has provided a multitude of online marketing services to GrandStay® Hospitality and their growing family of over 30 Midwest hotels. We helped develop an innovative website, engaging social media campaigns, effective SEO strategies and aggressive pay-per-click and remarketing campaigns that created loyal guests and increased bookings brand-wide.
Vision Homes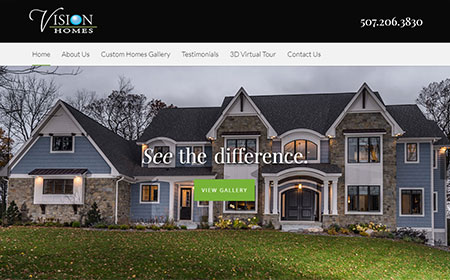 Vision Homes is a truly remarkable custom home builder in Rochester MN that needed a search engine friendly website that matched the quality of their work. We developed a fresh and modern design that places high-res photos of their outstanding architectural work front and center. We also highlight the unique benefits of working with Vision Homes that sets them apart from other builders and makes for great customer experiences. In addition to increasing their visibility online we've amped up their site speed on a blazing fast Content Delivery Network (CDN) and a secure SSL-enabled domain.
American Waterworks Basement Systems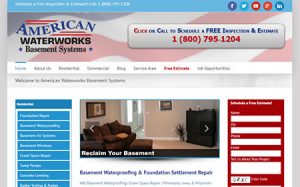 EdensWorks, Inc. has successfully championed the innovative online marketing campaigns of American Waterworks for years. We developed a blazing fast, mobile-optimized, search engine friendly website with rich graphics and quick contact forms. Aggressive pay-per-click and remarketing campaigns target a multi-city, tri-state area in Minnesota, Wisconsin and Iowa. Our social media campaigns are second to none, with weather alerts targeting Facebook users ahead of heavy rain- the moment customers are most likely to make contact. Incoming leads have grown hundreds of percentage points year-over-year.
Anesthesia Foundation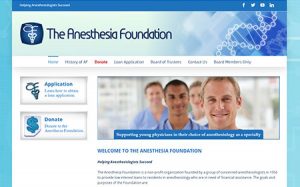 We developed a search engine optimized, mobile-friendly website for the Anesthesia Foundation with a focus on improved accessibility and audience growth. The clean, modern design incorporates features that help the nonprofit organization achieve their goals in the modern world. The new digital loan application process makes it easier for young physicians to request financial support during anesthesia residency or fellowships. We simplified the online donation process with a clear sidebar widget on every page. We also created a user-friendly Board of Trustees admin portal that simplifies communication and sharing of crucial information between board members.
Realtor Shawn Buryska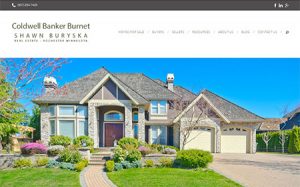 EdensWorks, Inc. has upheld the online marketing of Rochester, Minnesota's #1 real estate agent, Shawn Buryska, for over 10 years. We've maintained top visibility for Rochester's top Realtor by developing a clean, MLS-connected website that's easy for home buyers and sellers to use, with SEO and mobile optimization features. Smart marketing, innovative lead capture solutions and outstanding review management have helped deliver new clients each year.
D.C. Riggott, Inc.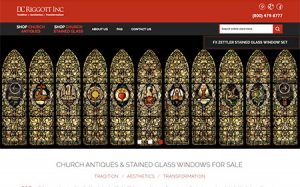 EdensWorks, Inc. developed the most powerful new antique-selling e-commerce website for D.C. Riggott, Inc. Images are a critical part of their customer's decision making process, so high-res photos take center stage. We combined top-notch SEO strategies with a feature packed, customer-friendly online store that increased sales and put them on the fast track to being a top antique supplier.
Notable References
Mayo Clinic – Rochester, MN
Scholastic, Inc. – New York, NY
WNYC New York Public Radio – New York, NY
Wood Library-Museum of Anesthesiology – Chicago, IL
Schwebel Goetz & Sieben – Minneapolis, MN
GrandStay Hospitality, LLC – Brooklyn Park, MN
Torgerson Properties – Willmar, MN
Art Beyond Sight – New York, NY
InterContinental Chicago Magnificent Mile – Chicago, IL
American Waterworks – Pine Island, MN
AAA Asphalt – Houston, TX
Realtor Shawn Buryska – Rochester, MN
The Watford Hotel – Watford City, ND
Anesthesia Foundation – Chicago, IL